According to a recent Gallop Poll, the most frequent excuse people gave for not having a real Christmas tree was that they felt that it would be bad for the environment.
Deer, wild turkeys, and numerous other birds and animals specifically choose our tree plantation as the ideal place to raise their young. They leave the Short Hills Provincial Park to come here to have their young, because there is much more food and shelter than in the park.
When forest trees are allowed to mature, the heavy shade they cast kills off the smaller plants under them leaving little suitable "cover" for the wildlife to hide and feed.
In our farm, the trees are thick to the ground, giving unlimited places for a worried mother to hide her precious young. The grassed areas between the rows give good escape routes and also provide an excellent source of food.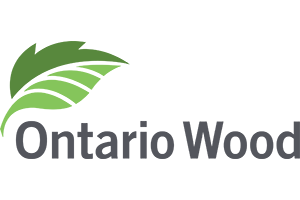 We are an officially designated "Ontario Wood" partner, recognizing our high environmental standards, and the fact that our plantation is sustainably managed.
Some awards we have received over the years for our efforts in sustainability:
WOODLANDS IMPROVEMENT AWARD is awarded by the Province of Ontario in recognition of our participation in the Province's work to upgrade the quality and value of private woodlots in Ontario.
CAROLINIAN CANADA CONSERVATION AWARD is awarded annually by the environmental organization "Carolinian Canada" for lifetime contribution to preserving and enhancing the environment in the "Carolinian Life Zone" of Ontario.
WOODLOT OWNER OF THE YEAR (Niagara Woodlot Association)is awarded to a woodlot owner in the Niagara Region for work performed in managing a woodlot and/or furthering awareness of woodlots in Niagara.
​
The Niagara Land Trust promotes the perpetual preservation of valuable landscapes in Niagara. These can be important because of unique environmental value (such as rare or unique species present) or threatened "working landscapes" such as tender fruit growing areas or woodlots. Smiths' Trees was the first property chosen in Niagara for protection. It is protected by Federal legislation for 1000 years through a "Conservation Agreement" donated by the Smiths and registered on title. Jim is a founding member of the NLT.
If you are concerned about the environment, I suggest that you visit the Niagara Land Trust at www.niagaralandtrust.com